Robotic Automated Welding
Custom Built Stainless has a commitment to high quality of workmanship. We have invested in our resources and provide automated welding services on a range of our manifolds for quality assurance and speed of delivery, all hand checked by our expert technicians. Click for more information…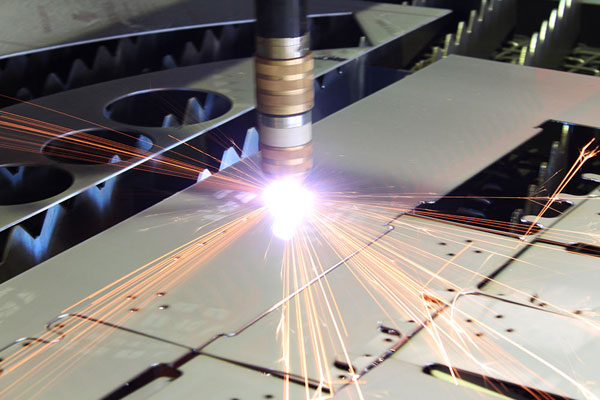 Plasma Cutting (Sheet and Pipe)
Our in house plasma Cutter is on hand to deliver precision cuts of sheet metal and pipes. We have state of the art equipment to ensure tight deadlines are met and that tolerances are kept to a minimum. Our equipment located in Griffith is available for your next project.
Mainline Fittings
Custom Built Stainless can supply customised rubber ring jointed sockets (Bells) to suit Series 1 PVC pipe. These bells are constructed from Stainless Steel and are much lighter compared to Ductile Iron fittings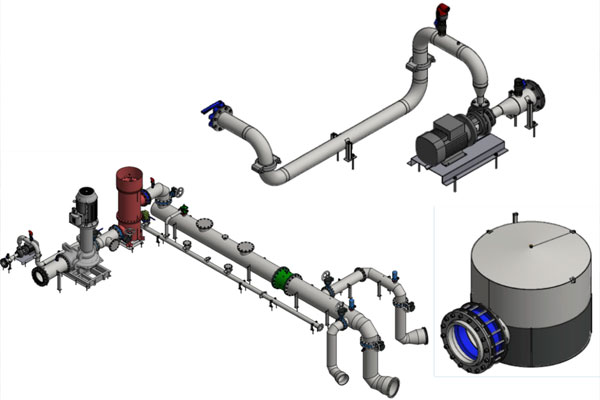 In House Design
Our in house design department uses the latest 3D Cad modelling and can produce workshop drawings direct from the customers' briefs or work from drawings supplied, we have several experienced designers on our staff
Custom Fabrication
We fabricate to our customers' requirements. From one offs to production runs, as well as large project work with our welders qualified to weld to various Australian standards both in our workshop and on site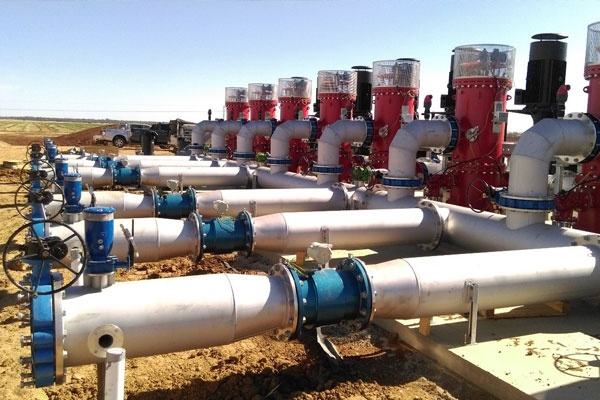 Pump Stations
Ability to provide commercial solutions to suit most industries e.g. greenhouses, on farm irrigation, processing plants, waste water, desalination. Turnkey pump station solutions are a speciality of ours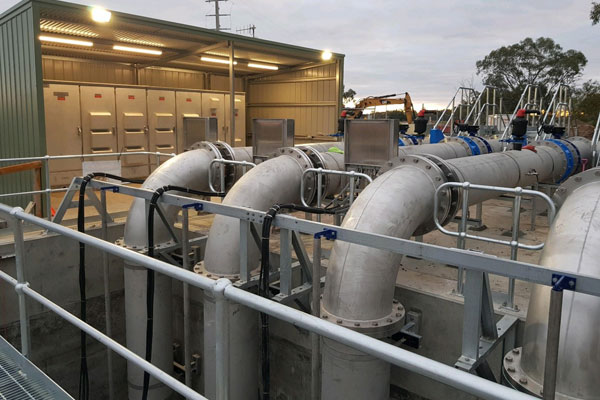 Transfer Pipelines
Much of our daily business derives from the irrigation industry however we are often called upon for waste water and water treatment projects that require high grade solutions
Manifold Fittings
From small intricate manifolds used in the food industry to large scale irrigation manifolds, we can custom manufacture to your specification in a number of fitting types and sizes as required
Skid Mounted Systems
For easy shipping and installation, skid mounts can be added to systems during pre-assembly, prior to shipping. Skid mounts are becoming more popular due to their strength and turnkey nature
Stainless Steel Passivation
Passivation remains a critical step in maximizing the essential corrosion resistance of parts and components machined from stainless steels.
Contact Us
Interested in Custom Built Steel products? Contact Us for more information...
For more information about these products and others, click on the link and one of our team will be in touch